Huge Thank You to some of our sponsors for helping us make so many children's Christmas wishes come true this holiday season!
KBP Foods, DHGriffin, The congregation at Westover Church, PetSmart, and Bee Safe Storage
KFC Foods' coupon drive to benefit the P.O.W.E.R Of Play Foundation is a wonderful way to support a good cause. By participating in this drive, customers not only get to enjoy delicious food but also contribute to a foundation that promotes play and well-being. Remember to mark your calendar and take part in this campaign before it ends on October 31st to make a positive impact on the community.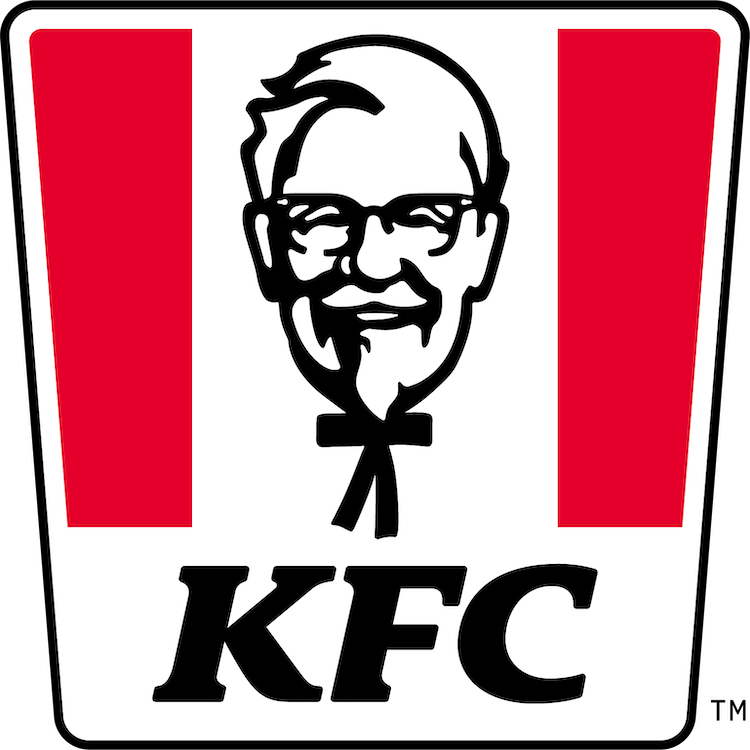 Founded in 1995 by 17 year NFL veteran Ricky Proehl and his wife Kelly Proehl, The P.O.W.E.R. of Play Foundation is a 501(c)(3) organization whose mission is to provide financial assistance to at-risk children in the Triad and throughout North Carolina. We serve these children through scholarships, programming, sports leagues, after school & summer care, Christmas gifts, etc. We believe every child deserves to grow and develop in a safe and loving environment, whether that means spending time at Proehlific Park or with another non-profit in North Carolina who shares the same mission for children.
P.O.W.E.R of Play foundation is hosting the Blue Jeans and Bourbon event here at Proehlific Park on May 30th from 6:30-9:30 pm and the golf tournament the following day Friday, May 31th at the Grandover Resort. Call Natasha Hilburn at 336-665-5233 or email Foundation@ProehlificPark.com to register for the event.
Quick Links
More About Blue Jeans & Bourbon / Golf Tournament Santa's Helpers
Blue Jeans and Bourbon Sponsorship & Registration Opportunites
Volunteers Needed
P.O.W.E.R of Play Foundation is hosting the First Annual Halloween Trunk or Treat on Oct. 26th from 3:30-5:00 and we are looking for volunteers to provide candy and their cars for Trick or Treaters. Call Natasha Hilburn at 336-665-5233 or Foundation@ProehlificPark.com to sign up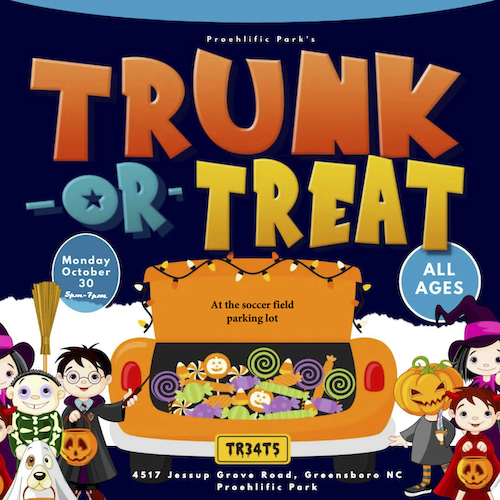 Why We Do What We Do:
77% of American Youth are left home alone every afternoon
Source: US Census Bureau
Most juvenile offenses occur around 3 pm on weekdays
Source: NC Dept. of Juvenile Justice
The average cost per family for their children to participate in extracurricular activities is $2,000 per year
Source: NBC News
There are over 510,000 children in the foster care system. The average amount of time a child spends in care is 28 months, and the average number of different placements a child receives is 3.
Source: AFCARS
13.87% of children in the U.S. have some sort of developmental disability (including ADHD and autism)
Source: CDC
The prevalence of developmental disabilities has increased 17.1% in the last decade (equivalent to 1.8 million children)
Source: CDC
National Studies Have Shown That Mentored Students Are:
46% less likely to start using illegal drugs
27% less likely to start using alcohol
52% less likely to skip school
They also increase their grades by 59% and perhaps most important, mentored students increase their aspirations and goals by 79%
"I know Eric is safe and loved when he is there (Proehlific Park)."
"I know that you offer him a place and time to be a 'normal' kid without having to hold the burdens of his chaotic world on his shoulders. Eric's grades have significantly improved — he is more confident than he was 2 months ago and is making new friends. For 8-10 hours a week he is able to be a kid shooting hoops with no cares. Eric is smiling."
– Beth*, Guardian AD LITEM, Guilford County
Additionally, 40% of all donations to the P.O.W.E.R. of Play go to help other children's charities in the Triad. The ones listed below are just a few of our charity partners.